Chester Fritz Auditorium Information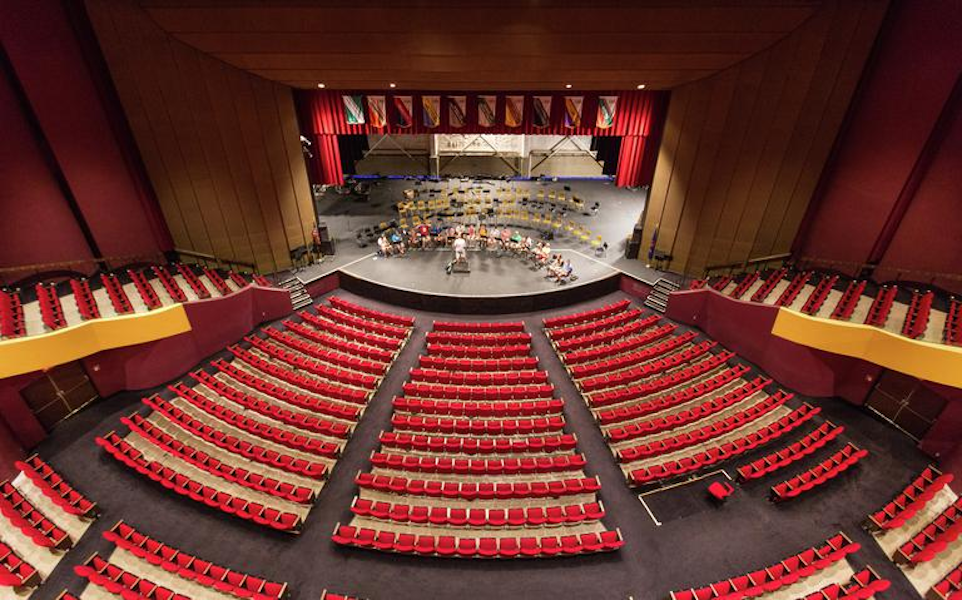 The Univresity of North Dakota is the proud home for the Chester Fritz Auditorium (CFA). Commonly known as "The Fritz" the venue has a maximum capacity of 2,384 and hosts a variety of special events and shows including concerts, Broadway Musicals, lectures, conferences, and more. The venue's classic style and the dedication of its event staff has made it popular among production companies who appreciate the relaxed and professional atmosphere of the venue.
The venue itself measures 85 feet in height and features a facade constructed of brick and pre-cast concrete. The building sits on the banks of the English Coulee which winds and meanders its way through the UND campus. The lighting and sound engineering has also been carefully constructed to offer the absolute best sightlines and acoustics in the region for university based performance facilities.
The venue was named after Chester Fritz who was an alumnus of UND who donated $1 million for the construction of a distinctive auditorium on campus. The Fritz had a final cost of $3 million and was built from that sizable donation as well as funds collected from North Dakota state and private donations. The donation was so crucial to the facilities construction, that when the main library, The Chester Fritz Library, was also named after Chester Fritz.
Today, CFA continues to bring in crowds and audiences that appreciate the facility's atmosphere and style as well as the high-quality acts that come through.
Further information on Chester Fritz Auditorium:
Ticket Policies:
Read about the ticket policies and authenticity guarantees for tickets purchased via this website.
Chester Fritz Auditorium Seating Chart:
View the Chester Fritz Auditorium seating chart and seating options.
Chester Fritz Auditorium Parking:
Find out more about parking and driving arrangements at the Chester Fritz Auditorium.