Chester Fritz Auditorium Seating Chart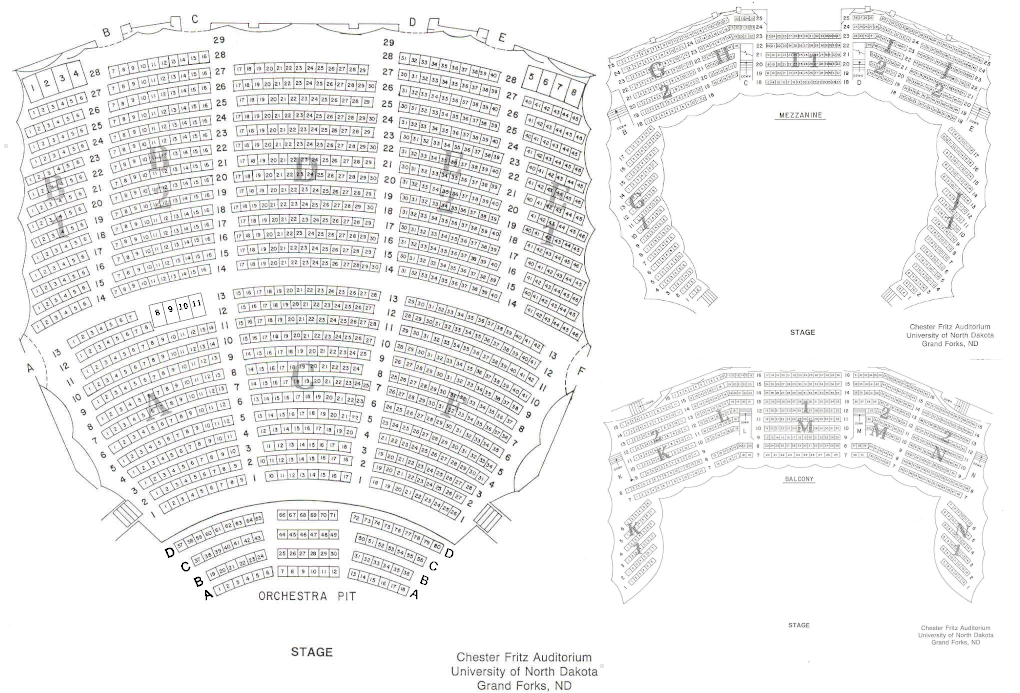 The Fritz, as the Chester Fritz Auditorium is known, has a maximum capacity of 2,384 across three seating sections. Seating is standard theatre-style seating with pull-down cushioned seats and armrests for comfort.
Wheelchair and special needs seating are available throughout the venue, on a first-come, first-served basis.
For help with obtaining accessible seating or to ask about the arrangements for an upcoming show or event, please refer to the program guide or event description or call the venue at 701.777.3000.
NOTE: The seating layout may change depending on type of event. Always check the seating chart when choosing your tickets.
Reserve the best seats today by securing your tickets now! Visit the Chester Fritz Auditorium schedule to see all the upcoming events.
To view the ticket and authenticity policies please check out the ticket information page.